Medical Shredding and Scanning in Columbus, OH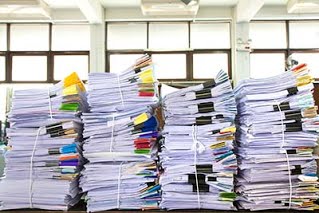 Does your healthcare organization have hundreds of patient files to keep track of? Thousands? Numbers like that can very add up and total out to hundreds of thousands, if not millions of papers that you need to keep an eye on at all times. Furthermore, there are plenty of HIPAA and FACTA guidelines and ethical standards that you must be sure to follow in order to run a successful business that keeps your clientele's information safe.
Determining how to dispose of your clientele's private medical information can be a daunting and overwhelming task. Since most practices generate an enormous amount of paperwork, making sure that everything is properly destroyed is critical. Nobody wants to be that healthcare provider on the news that just threw away patient files and put their clients at serious risk, losing a lot of business in the process. Fortunately, we offer secure medical shredding services so that you can assure your business's safety with peace of mind.
How Columbus Document Scanning Works
At Columbus Document Shredding, our partners follow all HIPAA guidelines for your company's protection. Whether you are looking for ongoing services or just a one-time purge, we can help with any of your medical shredding needs. Our partners can send shredding trucks to your office and shred everything right in front of you, or pick your materials up to be shredded at a secure shredding facility. Either way, your shredded materials will be taken to a recycling mill immediately after they are destroyed, and you'll get a Certificate of Destruction to keep for your records.
We also specialize in hard drive shredding service options, a convenient service that completely destroys all of your hard drives. Files can easily be recovered on a hard drive, even if you've deleted all your files from them. The only way to ensure your Ohio business's security and the privacy of your patients is to destroy the hard drive for good! After you hard drives are shredded to bits, the remaining metal is melted down for recycling and, once more, you are provided a Certificate of Destruction for your records.
Lastly, if you are a Columbus healthcare organization that is looking to go paperless—as so many healthcare providers are moving to electronic health records these days—we can readily help you with your document scanning project. Scanning professionals scan the seemingly endless amount of records you currently have on file, organize them, and securely shred all your old files in no time. Transitioning to paperless has never been easier with Columbus Document Shredding.
Stay Compliant with Privacy Laws—Enlist in a Shredding Service Today!
Failing to follow a safe and secure disposal guideline of documents and the hard drive can have serious repercussions for your business. Whether you are a healthcare organization or other business dealing with loads of private clientele information, hiring a professional shredding service is the best way to demonstrate your compliance with local and federal laws. Don't be foolhardy when it comes to your business practices—contact Columbus Document Shredding today!